Wild duck hunt - Somogyvámos

We participated in a duck hunt on 04 November.
We took Beau as he is an active
hunting dog and has already been to such a hunt before, we chose to take Noir
and Kócos also for training. The weather was very nice but the water was very cold
but in spite of this Beau was working very well, the puppies were getting used
to gunshots, the situation and were getting accquainted with warm game
and injured birds. Unfortunately, we could only take photos in the beginning of
the hunt because there were not a lot of dogs so Beau was responsible for retrieving
from a quite long shore so we did not have time to take photos.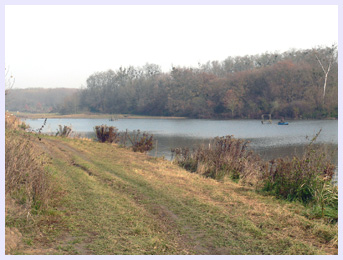 The lake and a small part of our shore...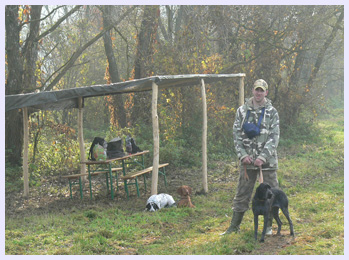 ...waiting for the Italian hunters...


Pheasant hunt - Dabas

We drove to Dabas to a pheasant hunt on 06 November. With Beau we also took some
training dogs as well. This time we chose to take Dior, Hailey and Kócos.
Some deer, hares also showed up (Dior went to chase one of the hares as well :-) ),
Beau had some very nice, firm pointings and our youth also had a great time. It was a very nice day indeed, however, not too many birds fell and the weather was superb!
Unfortunately, we could not take too many photos here either. :-(
See you guys here in December again!