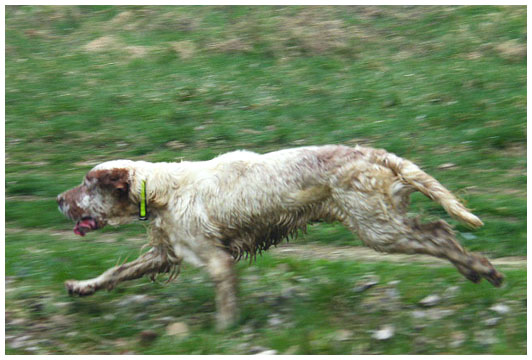 On 07 April I drove to Dabas-Sári, Hungary to take part in the spring Field Trial and Natural Hunting Exam organized by the MEOE Setter Club. We had an extremely
successful day as
Ashley
obtained her Working Certificate with a very nice run
at her tender age of just 1.5 years!
Odette
was the most successful dog among the dogs who passed the Natural Hunting
Exam ( TAN) although she was the youngest out of all the participants. She lost only one
point and during the evaluation in the end of the event, she was mentioned to have had
the best work.
Graphite
also passed the Natural Hunting Exam.
My dogs made me very proud.
Our results:

Ashley: VKV / TAN, Field Trial 6 points, good
Odette and Graphite: VKV / TAN