Our Braque d'Auvergne puppies are here!

On 19 September 2021 Merci gave birth to 15 pups
and on the very next day, Pepsi gave us 11 pups.
The pups are currently 2.5 weeks old, eyes are already open, they are healthy and growing nicely.
There are some docked pups in Merci's litter, 5 pups are charbonnés from Pepsi's litter.
I recommend this breed for hobby purposes, hunting, bloodtracking, agility, mantrailing, truffel searching or just for leisure activities such as hiking.
For more information, photos and videos, please contact me.

Individual photos of the puppies can be found on our PUPPIES page.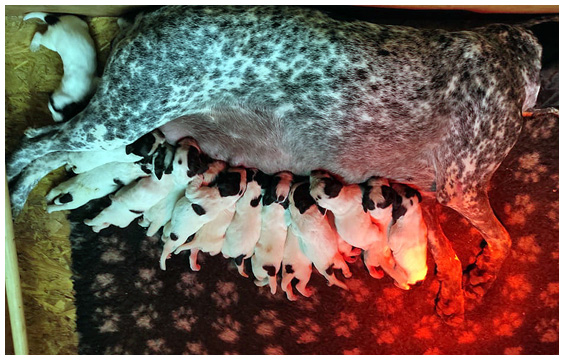 Litter H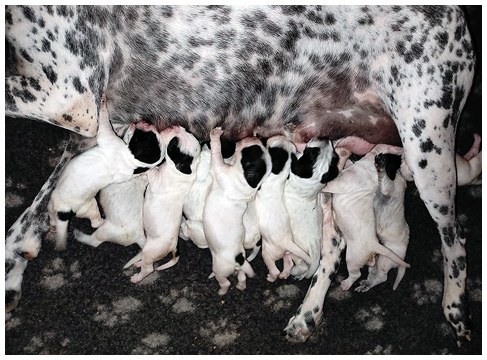 Litter I